Details
Learn the language of wine.
A James Beard Award winner! Whether you're just getting started or are a passionate enthusiast, Wine Folly: Magnum Edition is your guide to wine.
BONUS: Get the Wine 101 Course ($100 value) FREE with the purchase of Wine Folly: Magnum Edition (Orders after August 12, 2021)
---
A major upgrade.
WINNER! 2019 James Beard Awards - beverage book
If you love wine then you deserve to know more about it. Since the first edition, we rebuilt Wine Folly from the ground up – with over 2x the content. This is your quick reference guide to wine, whether you're just getting started or an industry professional.
Actionable techniques on how to taste and develop your palate.
Tools and exercises to fundamentally grasp the concepts of pairing food and wine.
A more complete reference guide including 100 wine profiles, 35 regional wine maps, 246 regional wine profiles, hundreds of wine terms and classifications, and much, much more.
Explore the Collector's Edition.
---
More Details
Wine Folly: Magnum Edition offers actionable information on how to taste wine and develop your palate. Learn the 4-step tasting method and how to identify wine faults to better discern quality.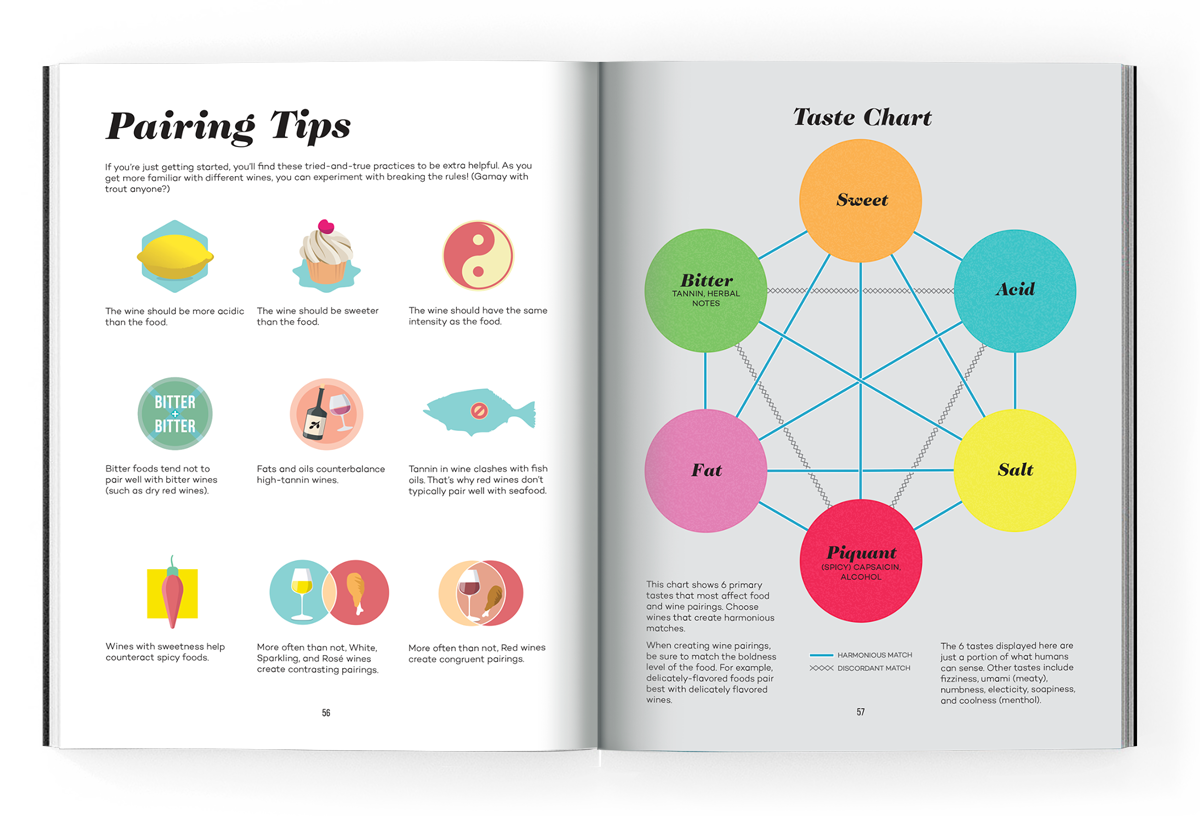 Experience the fundamentals of wine and food pairing with tips, tricks, and a do-it-yourself tasting exercise.
Need more? Check the charts on "Pairing with Cheese," "Pairing with Protein," and "Cooking with Wine" to find exactly what you need.
An enthusiast-level reference guide including:
310 color pages–full of rich visualizations
100 wine profiles
35 regional wine maps
14 wine country profiles with statistical data on the top 52 wine countries
246 regional wine profiles
Hundreds of wine terms and classifications
---
US HARDBACK
Hardback: 320 pages (full color)
Dimensions: 9.5 x 7.5 x 1.0 inches
Weight: 2.2 lbs (997 grams)
Publisher: Avery (September 25, 2018)
Language: English
ISBN-10: 0525533893